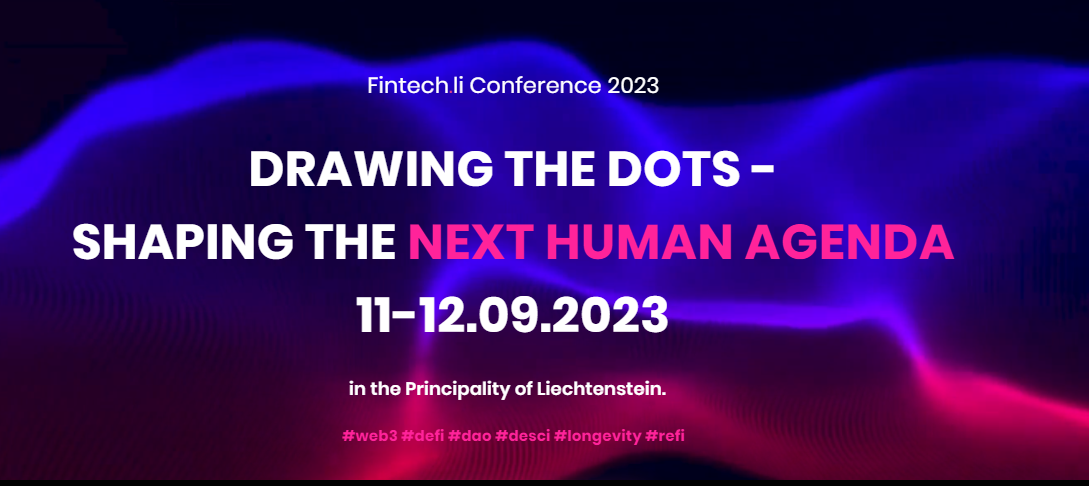 Fintech.li 2023
11. September

bis

12. September
The Ecosystem of Digital Assets, Web3, and Fintech comes to Liechtenstein.
We are connecting the dots to shape the next human agenda.
Join us to explore how we can draw the dots between tech, finance, web3, longevity, and sustainability in order to solve financial problems in times of crisis, remove the paywall from science, and create adequate regulation to support innovation while protecting the global population.
Our board member Philipp J.A. Hartmannsgruber will participate in the panel "The Stablecoin Universum (Use Cases & Status Quo in the Euro Zone)" together with Patrick Hansen, Robert Lauko, Alexander Tkachenko and Toni Lukic.
Teilen!