The Voice of the Blockchain Community
The Blockchain Bundesverband was founded on 29 June 2017 from the midst of the German blockchain community. The non-profit association quickly grew to more than ninety members, including the leading start-ups in the blockchain sector based in Germany.
As the voice of the German-speaking blockchain community, we are the central contact for companies in the DACH region on the topic of blockchain. Our goal is to connect companies in the community and promote the technology.
Our ranks include experts on legal issues as well as those on the topic of project financing. We answer questions from the community, even if we are entering completely new legal territory.
We draft position papers and statements and thus play an opinion-forming role in the DACH region. Companies can and may be active in our successful working groups: We are there for them with expert knowledge around various blockchain use cases. To this end, we organise events and network the community.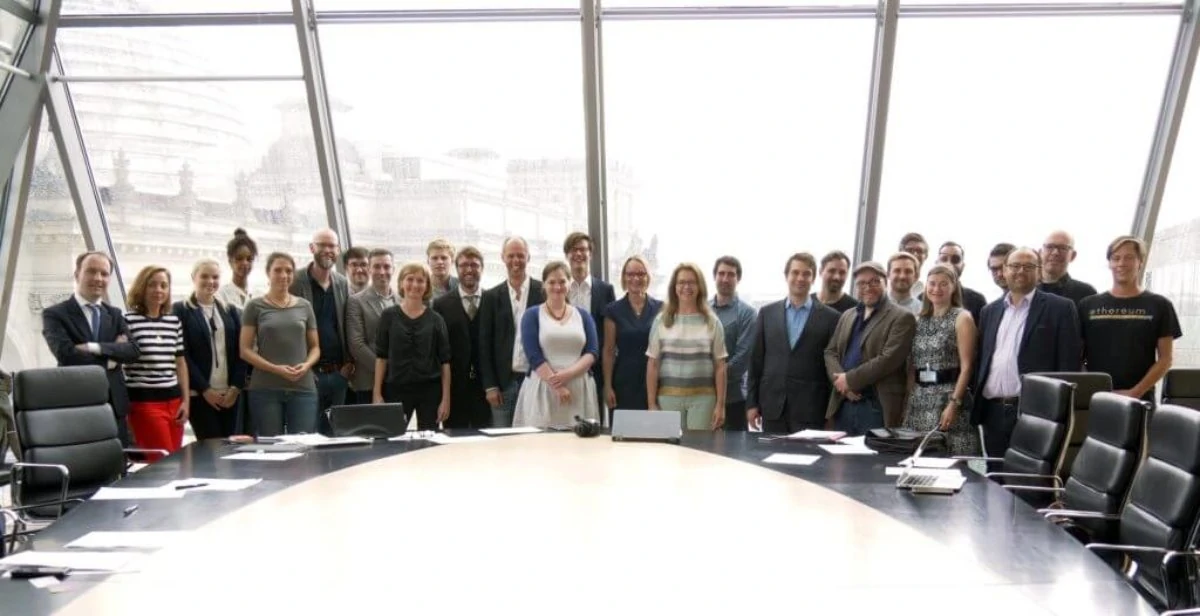 Our Claims
The potential of blockchain technology can only unfold if citizens as well as private and public institutions network with the technology and the technology itself is recognised by law and society.
Creating innovation-friendly legal certainty in the civil, tax and regulatory areas to establish Germany as an attractive business location for the blockchain ecosystem.
Use of blockchain technology in the public law sector.
At least one public registry using blockchain technology is to be tested by 2024.
Staatliche Anerkennung von blockchainbasierten Vertrauensdiensten, Zeitstempeldiensten, Identitätsdiensten und elektronischen Signaturen (iSd. eIDAS-Verordnung).
Gesetzlich vorgeschriebene Schnittstellen zur elektronischen Datenauskunft bzw. Datenbereitstellung an andere Marktteilnehmer sollen auch auf Basis der Blockchain-Technologie bereitgestellt werden dürfen.
Förderung von Ausbildung und Wissenschaft zum Thema Blockchain.
Bildung einer Blockchain-Enquete-Kommission zur Untersuchung, wie die Errungenschaften des demokratischen Rechtsstaats mit Hilfe der Blockchain-Technologie ins digitale Zeitalter transportiert werden können.