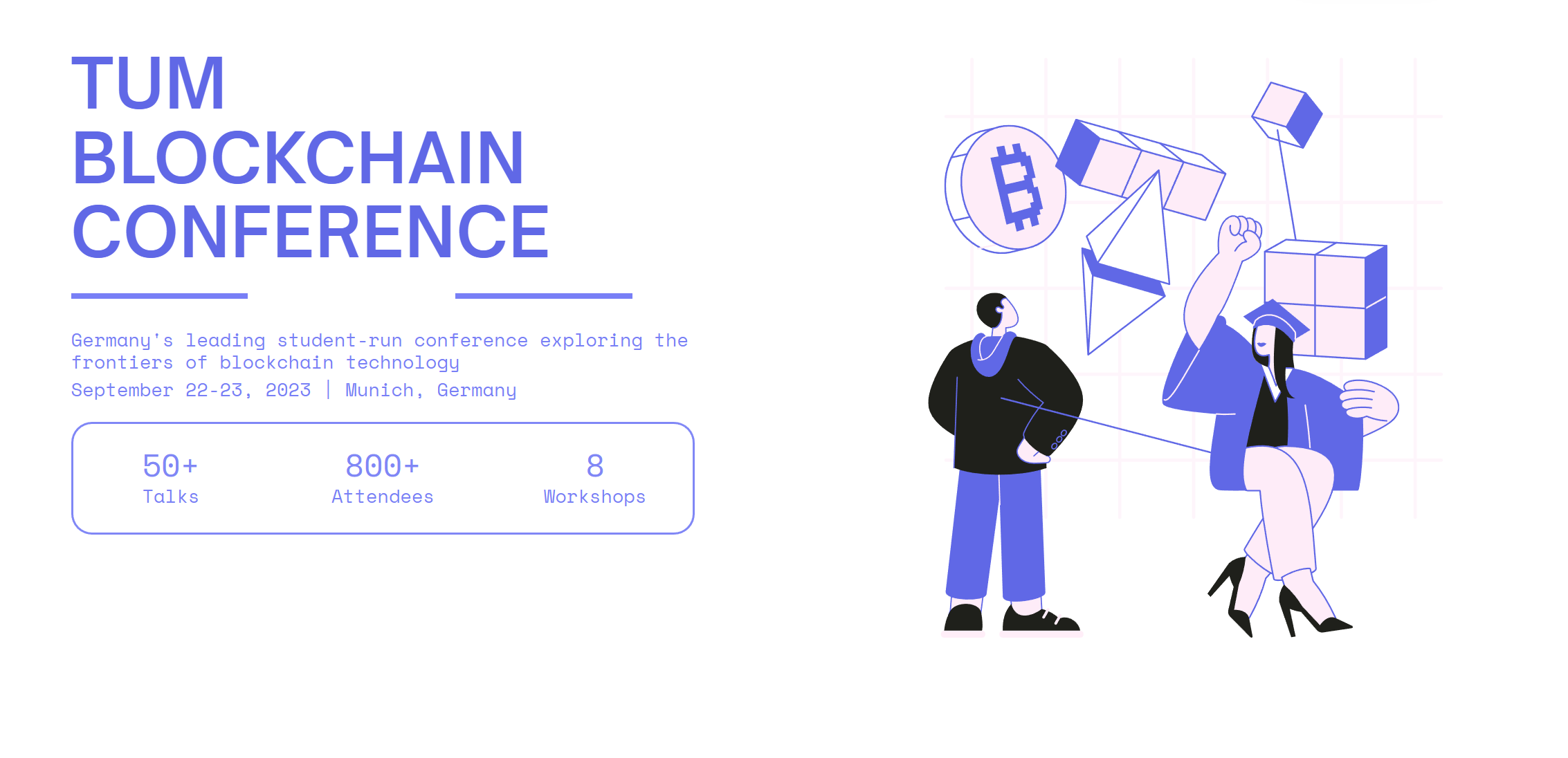 TUM Blockchain Conference
22. September

bis

23. September
TUM Blockchain Conference
Germany's leading student blockchain club's flagship event exploring the frontiers of blockchain technology.
From "Blockchain 101" for beginners to complex topics for the Pros, our Education pillar guides your blockchain journey. Unlock your potential through collaborative learning. Forge valuable connections with industry and academia in the vibrant world of blockchain through our networking opportunities. We delve into the legal and regulatory dynamics of the blockchain sphere, including key legislation such as the EU's MiCA regulations and compare it with US regulations.
Our board member Philipp J.A. Hartmannsgruber will moderate the panel "Crypto Tax – Understanding Duties and Avoiding Missteps" with Tami Mönnig, Matthias Steger and Michael Scherrer.
He will also participate in the panel "Digital Money & Future of Payments" together with Prof. Dr. Philipp Sandner, Dr. Nils Beier and Jeffrey Hartjes.
Teilen!